Watch Out for These 4 Real Estate Scams
Want to sell your home? Get a FREE home value report.
Want to buy a home? Search all area homes.
Today I want to share some common real estate scams with you and how you can avoid them when it comes time for you to buy or sell a home. Here are the four most common traps we see people fall into:


1. Wiring scams. We have gotten a lot more meticulous about who can deliver wiring instructions and how that happens. A lot of times, there is fraudulent activity via email where a scammer will give fake wiring instructions to a homebuyer. When they wire the money, it goes in the wrong account, the money gets wired out of the country, and we've lost access to those funds. Whenever you're doing any sort of money wiring, we want to have the copies in hand to make sure they are authentic and going to the proper place.


2. Contractor scams. There is a lack of service providers in the contracting industry, so you want to make sure the people you are hiring are credible. If they're not, it's easy for them to collect upfront money and disappear with your money. Do your due diligence on the front end to make sure the contractor is here for the long haul and won't just take your money.


3. Moving scams. You want to vet your moving company as well. It's not unheard of to see a moving company take all the belongings from a property and transport it to a warehouse in the middle of nowhere. You want to hire professionals who have good online reviews and are in it for the long haul.


4. Fake listings. This happens quite frequently in the rental market. Someone will list a home for rent, meet with tenants, collect a deposit, and then disappear. They never had any legitimate claim to the property, so the renter is just giving their money away. You want to make sure that the property is actually for sale or for rent before you hand over any money.


If you need help with your next move, don't hesitate to give us a call or send us an email. We will make sure that you don't fall victim to any of these types of scams. If you have any other questions for me, don't hesitate to give me a call or send me an email. I look forward to hearing from you soon.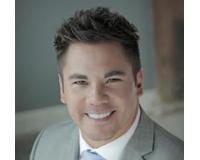 Luke Angerhofer is the founder of and active real estate agent at Prestigio Real Estate and the CEO of Grail Capital. He is a former appraiser and active investor which has allowed him to garner inval....