Changes Are Coming to Our Northern Colorado Real Estate Market
Want to sell your home? Get a FREE home value report.
Want to buy a home? Search all area homes.

As we enter spring, activity in the Northern Colorado real estate market is really starting to pick up.


First of all, it's still a seller's market for the average consumer marketplace. In higher price points, the market is more equal or can even favor buyers, depending on your location.


Another aspect of our market to pay attention to is inventory. Supply is on the rise, with the bulk of this increase projected to occur in the month of May.


Also, interest rates may be creeping up. For now, though, they are still at historic lows. If you have good credit, you could still lock in a rate in the low 4% range. Rates will rise this year, which means affordability is going to drop.


So, if you have been thinking of buying, now may be the ideal time to do so. Homes are going to appreciate in the early summer months, so I recommend you make your purchase as soon as possible. The faster you get into your next home, the less expensive that move will be.


I don't recommend trying to time the market, but I do recommend making your move when it makes sense for you to do so.

If you have any other questions or would like more information, feel free to give me a call or send me an email. I look forward to hearing from you soon.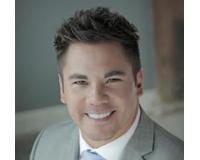 Luke Angerhofer is the founder of and active real estate agent at Prestigio Real Estate and the CEO of Grail Capital. He is a former appraiser and active investor which has allowed him to garner inval....