Can You Trust a Zestimate?
Want to sell your home? Get a FREE home value report.
Want to buy a home? Search all area homes.
As you're probably aware, the website Zillow has an algorithm they use to determine property valuations. This is a hodgepodge of analytics that pulls data to determine a hypothetical value for a set property.
It's pretty simplistic to think that if all this data goes into the value analysis, isn't that actually what your home is worth?


Well, perhaps surprisingly, it's not actually all that accurate. If you were relying on a party to list your property at that valuation, you could be leaving tens of thousands on the table, if not more.


We see this all the time in the marketplace, especially with agents who might be newer to the industry and don't yet understand how to properly determine value. You may be undercutting yourself and selling your home for a lot less than you deserve.


You can offset that risk by working with a professional who understands valuation. We come from an appraising background. Zillow works differently: Zillow pulls data that is helpful in a cookie-cutter area. If every house is the same layout and has the same features in a given area, it can be relatively accurate. It gets tricky when a house has unique properties or if there's any updating or are any value-adds. That's why, in real estate, they say "location, location, location." The variances that determine value can significantly alter price. Remember that, typically, a home is the No. 1 asset for most families.


Zestimates are not always accurate, but they can work as a ballpark figure. To get a much more accurate figure, consult a professional. Most will do it for free.


If you have any questions, or would like an analysis of your home's value, please feel free to reach out to us. We'd be happy to help.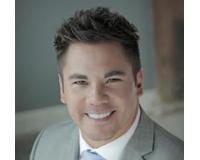 Luke Angerhofer is the founder of and active real estate agent at Prestigio Real Estate and the CEO of Grail Capital. He is a former appraiser and active investor which has allowed him to garner inval....