An Easy Step-By-Step Guide to the Home Buying Process
Want to sell your home? Get a FREE home value report.
Want to buy a home? Search all area homes.
If you're buying a home for the first time, there are several steps to the process that you should expect to take.


First, you'll meet with a reputable lender and make sure you're pre-qualified. This will help you understand your buying power so you don't end up spending more than what you want or need to for your home. If you don't know a reputable lender, just ask your agent and they'll refer you to one.


Being pre-qualified also allows you to hyperfocus your search energy to find the home you want, which brings us to the next step: having your agent set you up with a specialized home search. This step is important because in a competitive market like ours, if a property comes along that's a perfect fit for you, you need to act quickly.


Once you've found a home and you're under contract for it, it's time to order an inspection for that home. The inspection gives you an opportunity to learn the ins and outs of the property and make sure there are no concerns with it. If concerns do arise, you can address them to the seller and discuss how they can be taken care of so you can move forward with the transaction.


Next, you'll go through the underwriting process and get your loan secured. During this time, an appraisal will also be ordered for the home to ensure that it's properly valued and everything can proceed toward the closing.


Once the closing is finished, the home is all yours!


If you have any more questions about the home buying process or you have any other real estate needs, don't hesitate to reach out to me. I'd be glad to help you.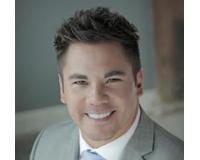 Luke Angerhofer is the founder of and active real estate agent at Prestigio Real Estate and the CEO of Grail Capital. He is a former appraiser and active investor which has allowed him to garner inval....