NEW LISTING! We have a stunning new listing that was featured in the Parade of Homes! This is a MUST SEE!


Have you dreamed of living in Old Town, Fort Collins, but are wary of the 100 year old buildings offered in the area? Then welcome to 346 North Loomis Street, where a BRAND NEW, MODERN FARMHOUSE is waiting for its new owner! This home was immaculately planned and constructed using only breathtaking, high-end finishes to suit the modern buyer. The only thing left from the old home is the precious land underneath which happens to be ideally located to give you access to the endless entertainment Old Town offers. From some of the finest restaurants, to trendy bars, art galleries, parks, hiking trails, the Poudre River & of course Colorado State University. The lifestyle you can create in downtown Fort Collins is like nothing you've ever known and we have the luxurious home to match!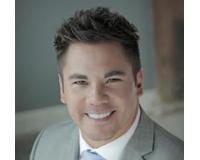 Luke Angerhofer is the founder of and active real estate agent at Prestigio Real Estate and the CEO of Grail Capital. He is a former appraiser and active investor which has allowed him to garner inval....