NEW LISTING! We have another new listing that just hit the market!
ONE ACRE PROPERTY IN THE CITY! This lovely home is situated on an expansive lot w/ mature, shady trees, large storage shed & basketball court! The interior boasts classic french doors, beautiful paint colors, spacious rooms, rustic wood floors and has been professionally cleaned from top to bottom. This unique property is for a buyer who yearns for wide open space w/ the convenience of the city just minutes away. Let your imagination run wild with the endless potential this property can provide!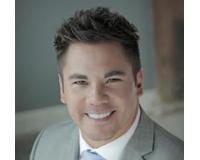 Luke Angerhofer is the founder of and active real estate agent at Prestigio Real Estate and the CEO of Grail Capital. He is a former appraiser and active investor which has allowed him to garner inval....