Q: What Can We Expect From Our 2021 Market?
What will happen in Colorado real estate in 2021? Well, we're going to see a wild spring. We have a lengthy list of buyers who thought about purchasing in 2020 but didn't feel comfortable and are now waiting for spring. This means we'll have a colossal supply issue; there isn't going to be enough housing supply in the state for the amount of demand.
Some analytic studies have stated that Colorado real estate could double in value in the next 10 years, which is crazy because we're already on a tremendous trajectory of appreciation. The real estate market is not slowing down, so expect appreciation to increase considerably this spring. If you're thinking about getting into the market, be proactive, and have an action plan because it will be extremely competitive. As we see vaccines for the coronavirus immerge, things are loosening up, and I think people will feel more optimistic about the market. I expect this to be our craziest spring ever.
If you're considering selling, there are strategies to maximize all this potential. If you're thinking about buying, sit down with an expert and create an action plan so you're not sitting on the sidelines and missing out on properties and end up paying $30,000 to $50,000 more for the same home.
It was shocking how much real estate activity transpired throughout 2020; our market wasn't affected much, and cheap loans are still available. I don't see that significantly changing. We could see some increase in mortgage rates but nothing drastic to offset all the activity we have in Colorado.
If you have any specific questions about our market or real estate in general, let us know via phone or email. We're here to help you in any way we can.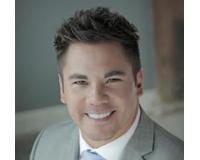 Luke Angerhofer is the founder of and active real estate agent at Prestigio Real Estate and the CEO of Grail Capital. He is a former appraiser and active investor which has allowed him to garner inval....