Is It Time to Refinance Your Mortgage?
I've been hearing from a lot of clients about getting 0% interest on their home loan and whether now is the time to refinance. I'm here today to explain the situation in further detail.
Years and years ago, I learned that the Federal Reserve's rate of 0% doesn't directly correlate to your mortgage rate. One affects the other, but they're not the same.
It's been a great time to refinance for the last month or so. Most mortgage rates are between 3% and 4% right now, which is historically low. However, once they dropped to their lowest point, refinances jumped to an 11-year high. Banks and loan officers couldn't keep up with the demand at first, which caused rates to jump back up slightly. At that point, it's supply and demand economics. Lenders started charging more because they were so backed up.
Unfortunately, no, you won't have a 0% rate. They're changing every day, but the good news is that we anticipate they will go down over the next six months or so. It would take a lot for them to drop to 0%.
Where are the federal rates right now? The consumer space for purchases, if you're looking to buy your own private residence, is a little bit higher, but now is still a good time to purchase.
If you have any questions about this topic or anything else related to real estate, don't hesitate to give me a call or send me an email. I look forward to hearing from you soon.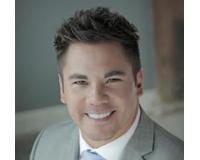 Luke Angerhofer is the founder of and active real estate agent at Prestigio Real Estate and the President of Grail Capital. He is a former appraiser and active investor which has allowed him to garner....