How Is The Coronavirus Affecting Our Market?
Today, I want to take a quick minute to address some questions and concerns about what is happening during the uncertainty of COVID-19 and where we're heading. First and foremost, the Coronavirus has upended all of our lives in an unpredictable way. But, what is going to happen to real estate?
Ultimately, we just don't know. There's a best and worst-case scenario. The best-case scenario is that we're looking at a three month time period where we can gradually progress back into normalcy. The worst-case scenario could be six months or more.
Here are some questions that I can answer about real estate now:
Where will home values head? Real estate is very localized, so it depends on where you're located. Here in Colorado during the last recession, some areas were decimated while others were barely impacted. I think the same thing will happen now.



Real estate is still considered an essential business, so buyers can still go out and look at homes. Transactions will continue to happen and title companies will stay open. Here at Prestigio Real Estate, we are very digitalized. We can do everything without having to even shake hands.



The Federal Reserve dropped the interest rates to near zero, but those rates are not necessarily tied to mortgage rates. People have been asking for weeks, "Should I refinance?" When the rates were at historic lows weeks ago, refinancing would have been a great option but because lenders were inundated with request to refinance, the rates started to rise. I do believe that mortgage interest rates will begin to gradually go down in the coming weeks. But, unfortunately, refinancing now won't save you a ton of money.
There is always a silver lining, though. This could be a good opportunity for investments in the future once we get a timeline figured out. I would be happy to talk with you about it once we return to some normalcy in our lives.
And, as a reminder, I want you to know that I'm here for you, and not just from a real estate perspective. I'd be happy to help in any way I can.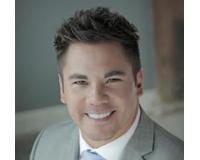 Luke Angerhofer is the founder of and active real estate agent at Prestigio Real Estate and the President of Grail Capital. He is a former appraiser and active investor which has allowed him to garner....