Welcome to "The Harmony Villas", your home for fully customizable luxury living without the hassle of property maintenance. Nestled in, and boasting full access to one of the most desirable golf communities in Northern Colorado, these limited number of homes provide exactly what you have been waiting for! Featuring the perfect size, matching your exact tastes, and offered at a price point below anything in the subdivision.
https://www.facebook.com/PrestigioColorado/videos/10155867446621645/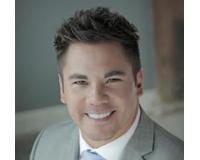 Luke Angerhofer is the founder of and active real estate agent at Prestigio Real Estate and the CEO of Grail Capital. He is a former appraiser and active investor which has allowed him to garner inval....