The Formula for Real Estate Investment
How do you get started in real estate investing and grow your portfolio in a quick manner? Let's assume you have just enough capital to buy one property. How do you steward that money?
Well, when we invest in real estate, we start by isolating an area that will appreciate the faster. This means an economic growth area or an area near gentrification where the value of a property will be pushed up organically. The continuous improvement of the area around the property allows it to gain value without you having to put in any work.
Next, we secure this asset below market value through negotiations (obviously, you'll need an expert in your corner to ensure that these two steps coincide). So, not only will enjoy the inherently fast appreciation on your investment, but you'll rest assured knowing that it's already worth more than what you paid for it.
The key is to then hold it for a year to play the tax bracket system favorably. By holding, you're looking at long-term capital gains as opposed to short-term stuff, like flips. You're considered a dealer when you do short-term stuff, and therefore you're attached to the highest tax bracket.
Let's say you buy a property worth $350,000 for $300,000. Right away, we have $50,000 of equity by default. With strong appreciation, we're looking at another $30,000 of value added through the spring cycle. So over the course of a year, we're seeing a $100,000 differential on what we paid for the home versus what it's worth.
That $100,000 differential is significant enough to bring to market for liquidation. With the profit from that sale, you can go out and buy two more properties. By following this method, it's easy to see how real estate investment can compound rather quickly.
Again, it's imperative that you work with someone who truly knows the market. This formula doesn't work if you buy in the wrong part of time or overpay for a property. Some investors go for growth, while others strategically invest in and sell just one property over the course of a year.
What we do at Prestigio Real Estate is isolate that lower threshold point where investors are competing with buyers and driving up values at a higher rate than other properties. We continuously invest in that part of the market and then watch our portfolio grow limitlessly.
If you're interested in reaping the benefits of real estate investment and want to discuss these principles in greater detail, feel free to reach out to me via phone or email. I'd love to hear from you and help you achieve your investment goals.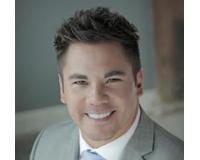 Luke Angerhofer is the founder of and active real estate agent at Prestigio Real Estate and the President of Grail Capital. He is a former appraiser and active investor which has allowed him to garner....