We've got a big announcement: We are finally going to allow other agents to hold their license within Prestigio Real Estate!


Having been in business as a boutique brokerage for over 11 years now, this move is something we've never done before. Our team has been very blessed, which is why we believe the time has come for us to spread the wealth and give back.


We are excited to allow other agents the opportunity to build experience with our amazing team. Through this change, we hope to further hone our capacity to serve our clients to the highest level.


Another development on the horizon for Prestigio Real Estate is the fact that we will soon be the exclusive listing source for Grail Capital—a real estate investment hub and company. Through this development, we also plan to assemble a group of VIP investors. We are so excited to be able to help those interested in real estate investing get started toward their goals. No other team has the skills, knowledge, or resources that we have.


If you have any other questions or would like more information, feel free to give us a call or send us an email. We look forward to hearing from you soon.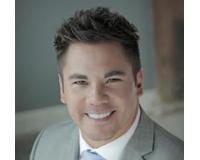 Luke Angerhofer is the founder of and an active realtor at Prestigio Real Estate and the President of Grail Capital. He is a former appraiser and active investor which has allowed him to garner invalu....