NEW LISTING! We listed this gorgeous home in Thompson River Ranch today! We're hosting an Open House there tomorrow from 2:00-4:00, come out and take a peek!
Immaculate home w/ over $50k in updates! Stunning additions include stylish barn doors, granite, wood floors & re-purposed beetle kill walls that pay tribute to the Rocky Mountains. Unique upper level w/ flex space that can be used for a plethora of things + spacious bedroom & bathroom, perfect place for guests to stay. Exterior draws envy from neighbors w/ amazing curb appeal & well manicured lawn. Sellers lovingly cared for this home & are ready to pass it on to the next fortunate owner.
#colorado #realestate #northerncolorado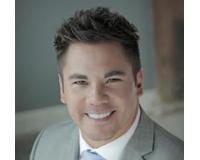 Luke Angerhofer is the founder of and active real estate agent at Prestigio Real Estate and the CEO of Grail Capital. He is a former appraiser and active investor which has allowed him to garner inval....