"Prestigio's team has been amazing not once but twice for us buying and selling our homes.
I would highly recommend them to anyone wanting an easy going process that takes a lot of stress off buying or selling your home. Danielle is amazing at keeping you right on track throughout it all!"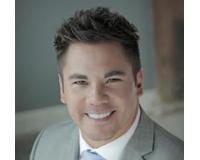 Luke Angerhofer is the founder of and active real estate agent at Prestigio Real Estate and the CEO of Grail Capital. He is a former appraiser and active investor which has allowed him to garner inval....