NEW review hot off the press!!!
#realestate
#servingothers
"We have been both buyers and sellers with Prestigio. Luke, Danielle, and Katie are simply "first rate" people to work with: excellent communication in all phases of the process, great support on the offers, follow ups, inspections, etc. - all the administrative aspects of the process were handled very well. I especially like their use of online tools to both track and communicate. It made it very easy for offers, signatures, etc. Overall, I would give Prestigio a wholehearted recommendation - excellent firm!"
271 Himalaya Ave, Broomfield, CO 80020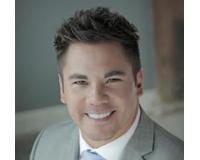 Luke Angerhofer is the founder of and active real estate agent at Prestigio Real Estate and the CEO of Grail Capital. He is a former appraiser and active investor which has allowed him to garner inval....